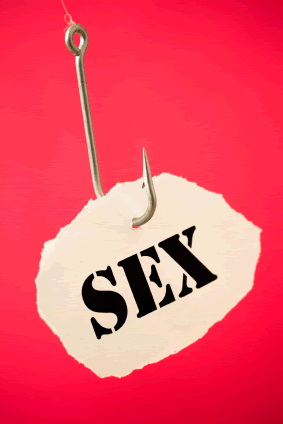 Oh...I see...NOW I have your attention...LOL! That's okay, it was intentional. That said, here's the opening of my post at
www.MagicalWords.net
today:
It's Like Sex...
…if you rush it, pay no attention to detail, it's probably going to suck.
Disclaimer #1: Sometimes this not the case…but like everything, there's always an exception to the rule.
Disclaimer #2: High probability that Disclaimer #1 pertains to you is wicked slim…and I'm sorry.
Disclaimer #3: Sure, we've very likely covered what I'm about to say before, but I'm feeling like it needs to be reiterated again.
I feel like I'm channeling John Hartness' blunt honesty and his, "I'm sorry it has to be said," attitude right now and maybe that's a good thing because so many do not hear the soft, nice, polite advice given these days. And yes, it's true, I'm not some well known author with a huge publisher making a living writing (yet!) so you may be prone to think, "She doesn't know anything, I got this!"
You don't.
I don't.
None of us do. Let me explain…
If you are a new writer doing self-pub, I want you to know I love you and want you to write your ass off, put great work out there, and become a household name who is adored by all who read your work. I desire that for every single person who has that inner fire to write and tries to put work out there. I desperately want that for you…for me…for those with the passion.
What I don't want is for you to want it so badly that you fall on your face. That's why I'm here right now and I need you to read this and really get it.
"I'm not rushing," you say, "I only get ___ number of words done a day and it's been two years to write this and…"
I'm not talking about your writing. I'm not. I'm talking about AFTER
.
For the rest of this post...here is the direct link:
http://www.magicalwords.net/tamsin-silver-2/its-like-sex/